Jungle Fury Wolf Ranger Playable in Power Rangers: Battle for the Grid Today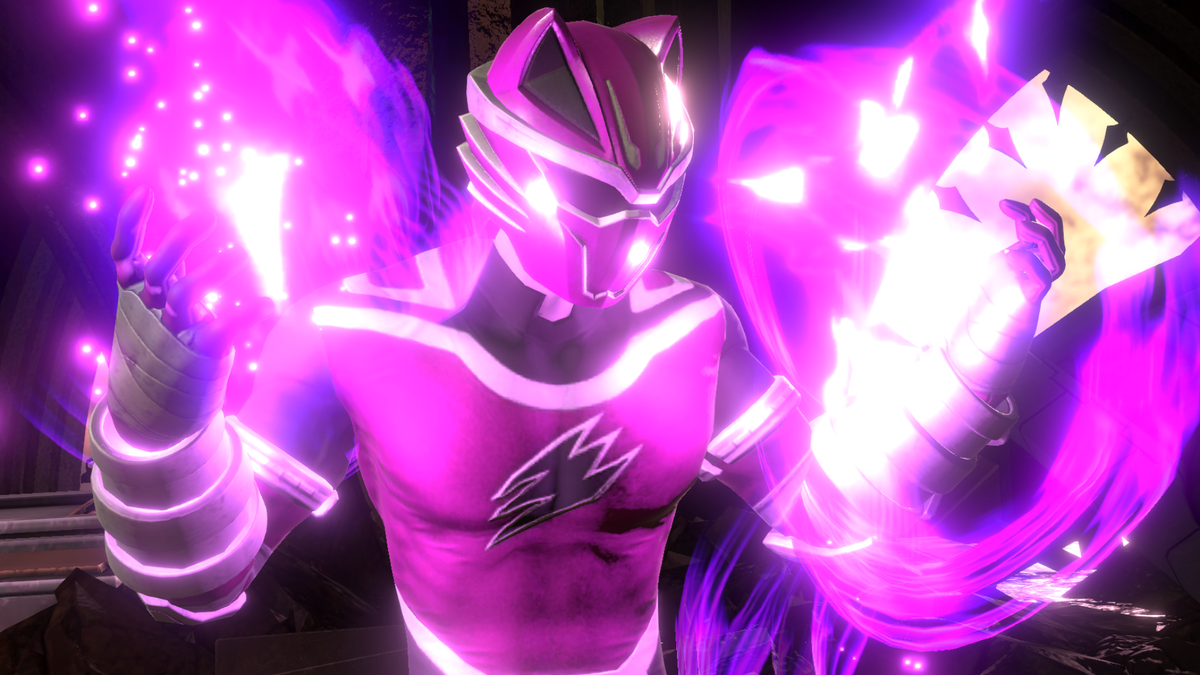 Jungle Fury Wolf Ranger Playable in Power Rangers: Battle for the Grid Today!

Power Rangers: Battle for the Grid, the fan favorite fighting game from developer nWay, in partnership with Hasbro and Lionsgate, today announced the release of its first character for Season 3: Robert "RJ" James, also known as Jungle Fury Wolf Ranger. 

Players can digitally purchase the new character on PlayStation Store, Nintendo eShop, Microsoft Store, Steam or Stadia for $5.99 or the full Season 3 Pass for $14.99, which includes RJ and two additional new characters, along with a bonus character skin that is exclusive to the Season Pass. With the exception of the additional Season 3 characters that will be available in the coming months, most of Season 3's content -- both paid and free -- are available today. 

Available Today:


New Character: Robert "RJ" James, Jungle Fury Purple Ranger ($5.99)


Courageous as a wolf, Robert "RJ" James joins as the Jungle Fury Rangers' mentor before revealing that he is the Jungle Fury Wolf Ranger. Originally trained under his father, Master Finn, RJ rejected the Shark Style and instead adopted the wolf spirit for combat. When he is not fighting alongside the Rangers, he runs the Jungle Karma Pizza parlor that also acts as their headquarters.





RJ, as the Jungle Fury Wolf Ranger, embodies the Wolf Animal Spirit. His fighting style derives primarily from the traditional Muay Thai style, clearly expressed through his barrage of elbow-and-knees-based attacks. As a momentum-based melee fighter, RJ overwhelms his foes with an oppressive litany of strikes, inevitably breaking their defenses.

 
New Character Skin: Phantom Beast King Skin for Dai Shi (Free with Purchase of Season 3 Pass)
When Jellica freed the Phantom Beast Generals, they turned on her before using their powers to make Dai Shi the Phantom Beast King. With the Phantom Beast Generals and his new power, Dai Shi was able to defeat the Rangers time after time until finally Jarrod was able to break through Dai Shi's control and weaken him enough that the protectors were able to destroy the evil spirit once and for all. This skin is exclusive to Season 3 Pass.
New Ultra (Free): Samurai Megazord
We are united! Call up the power of the Samurai Megazord to assist your team in battle.
Megazord Ultra activation conditions have been revamped. Instead of requiring at least one character to be knocked out, you can now activate your Ultra based on the consumption of the Megazord Revenge Meter.
Upcoming Content:
Lauren Shiba, Super Samurai Red Ranger ($5.99)
Spending her life to master the sealing symbol, Lauren's singular goal was to return and lead the Samurai Rangers.
To-Be-Revealed New Character ($5.99)
Follow Power Rangers: Battle for the Grid on social media (Facebook, Twitter, Instagram) for announcements on additional Season 3 content release dates.

Power Rangers: Battle for the Grid pits current and classic Power Rangers and villains from the multiverse's over 25 year history against one another in epic 3v3 tag team battles. The controls promote simplicity and fluidity, enabling beginners to enjoy the combat system and encouraging advanced players to delve into its gameplay mechanics, which include real-time assist takeover, dynamic defense through push blocking and aerial guard, customizable juggle combos, and a unique Megazord comeback mode. Power Rangers: Battle for the Grid supports full crossplay across PS4, Nintendo Switch, Xbox One, PC and Stadia. More information is at battleforthegrid.com.