PRBFTG League announces it's Last Chance Qualifier at DreamHack Beyond!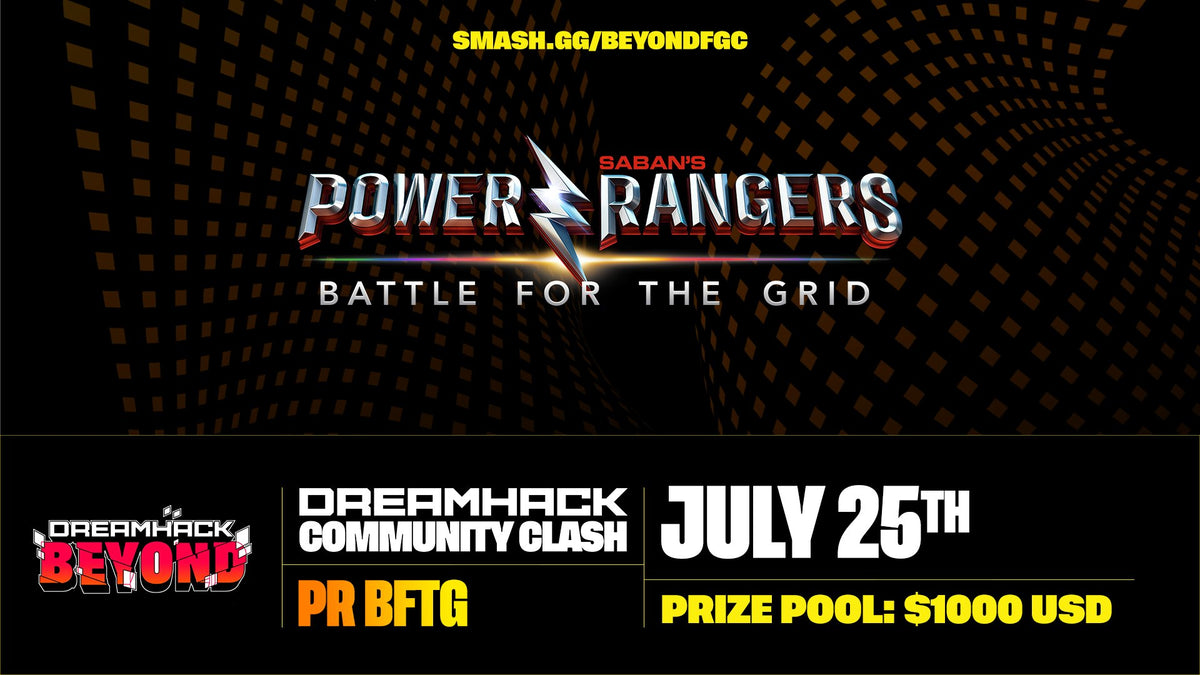 We're excited to announce that we've partnered with DreamHack for our Last Chance Qualifier! Winner of this tournament will secure the last final slot for the Power Rangers: Battle for the Grid Finale!

WHEN DO WE FIND OUT THE TOP 7 FINALIST?

7/2/2021 will be the last day the League will accept any official Sanctioned tournament scores. After our final audit, we will then announce the Top 7 finalists based on their League standings on 7/9/2021 in an upcoming blogpost. We will review performance from Online and Offline Sanctioned events, Major Stops and In-Game Episode performance (not reflected in current standings) as instructed in the rules. In order to provide more opportunities for other players, these Top 7 Finalists will not be allowed to compete in the Last Chance Qualifier.

MORE INFO ON LAST CHANCE QUALIFIER!


Tournament will be hosted by DreamHack Beyond: FGC
Register for the tournament on Smash.gg
More information can be found at the tournament details page.
Registration ends 7/24/2021 at 4:00 PM PT / 7:00 PM ET
Tournament begins 7/25/2021 at 10:00 AM PT / 1:00 PM ET
Be sure to follow @DreamhackFG on twitter for live updates.


For our Last Chance Qualifier, we'll also have the following members of the Power Rangers: Battle for the Grid community providing commentary: Blacktastic and Dostrow.


Lastly, join us during the livestream at Twitch.tv/DreamHackFighters as we will be celebrating our Last Chance Qualifier with some giveaways in the chat.


We are one step closer to finding our first official Power Rangers: Battle for the Grid League Champion  Until then, see you at DreamHack, Rangers!