PRBFTG League reaveals it's sixth Major Stop!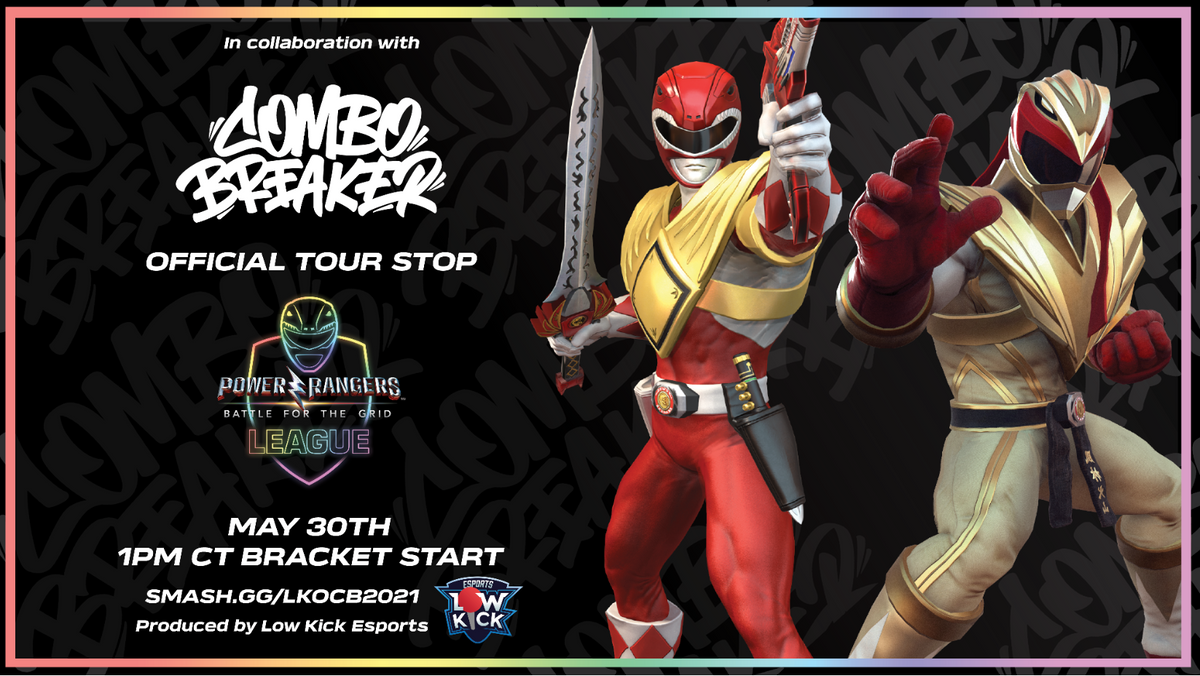 We're excited to announce that we've partnered again with Low Kick Esports (in collaboration with COMBO BREAKER) for our sixth Major Power Rangers: Battle for the Grid League stop.


This will be the final Major Stop before our Last Chance Qualifier, so once this tournament is complete, we will be one step closer to finalizing our Top 7 who will get compete in the League Finale later this year. Additionally we will be announcing an end date for Sanctioned events and our Last Chance Qualifier at a later date soon.

As a refresher, once we close off Sanctioned events, we will review the Top 7 players who have the most points in our PRBFTG League Standings, and finalize their spot for the Finale happening later this year.

As for our next stop, we'll also have the following members of the Power Rangers: Battle for the Grid community providing commentary:
WHEN IS IT?
Our sixth Major stop will be hosted by Low Kick Esports on Sunday, May 30th. 

Tournament Schedule for Sunday, 5/30 
11:00AM (CT): Registration Closes
1:00PM (CT): Pools Begin
4:00PM (CT): Top 16 Steam begins


IMPORTANT LINKS